Dots to transform the Salton Sea … Read more…
Transform Salton Sea Presentation.
Delivered to Imperial County … May 21, 2018.
State of California Department of Natural Resources Issues a Request for Information on Water Importation for the Salton Sea.
Transform Water and Power responds with a novel and pragmatic solution. Do not import water. Return ongoing evaporation to the Salton Sea; capture ambient water vapor and return it to the Sea; use floating solar to reduce evaporation from the Sea and power the system.
Request to read the Transform Water & Power Response to the RFI.
Taking ocean water from the Pacific or the Gulf of Mexico is infeasible and ecologically irresponsible.
It is a Water Grab.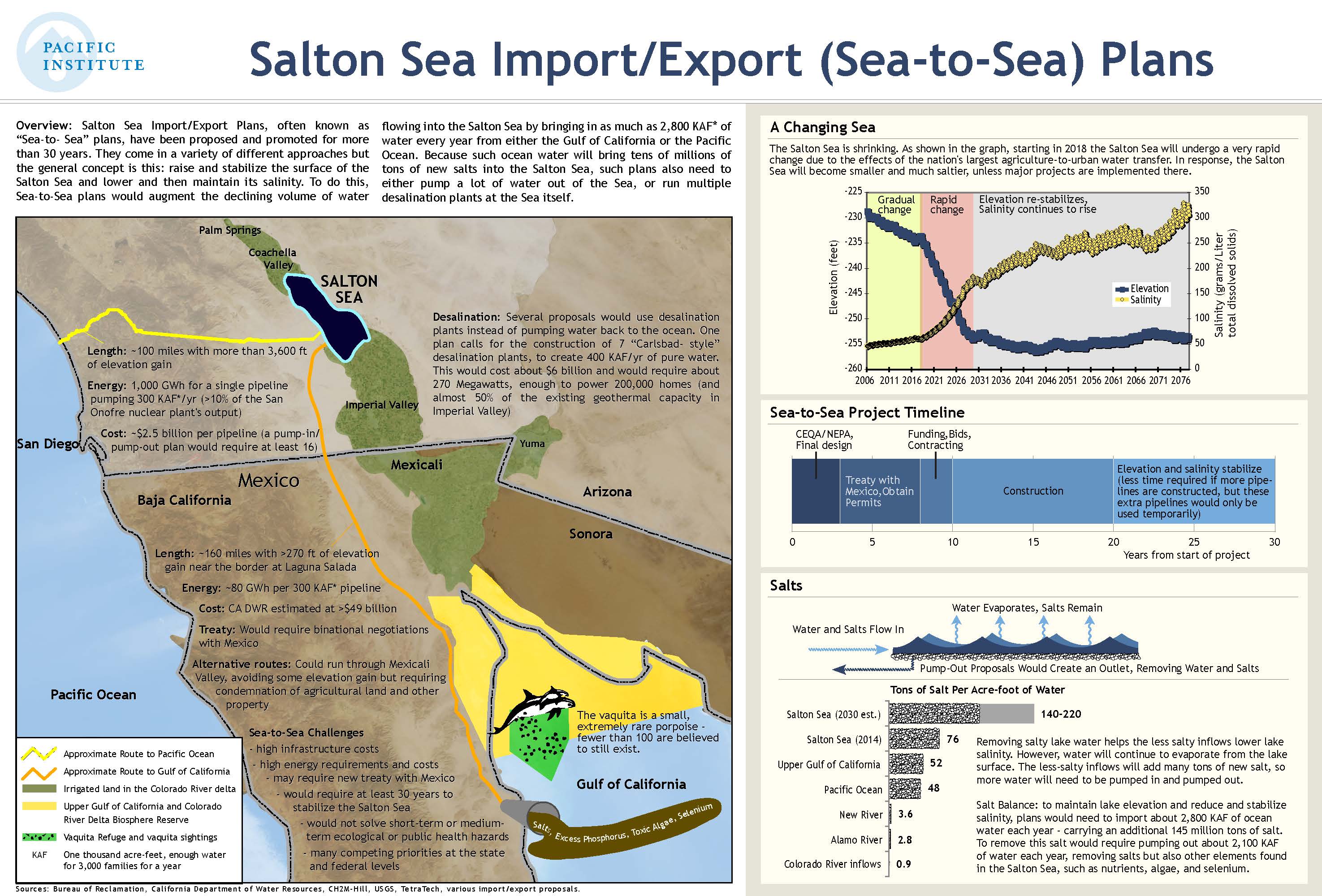 BORREGO SPRINGS ALTERNATIVE PROPOSAL TO "SALTON SEA DOTS"